«Cyclone » company was founded in 2001. We specialize in the design, development and production of rescue equipment, as well as in complex ship supply and ship chandler services in the ports of St. Petersburg and the Leningrad region. Our own production complex allows us to increase the volume of certified equipment produced every year and find an individual approach to each project, offering a wide range of goods in stock, flexible prices and urgent deliveries. In addition to its own products, «Cyclone » also supplies marine equipment from leading domestic and world manufacturers. Another important area of ​​activity — is the implementation of ship repair work: highly qualified personnel carry out operational visits to the ship in case of breakdown of electrical equipment, fire alarm, ship Searchlights and other malfunctions. We offer professional ship supply, easy to maintain, reliable and durable in use, ideally tailored to your project.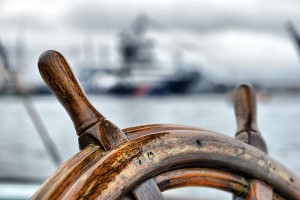 Own production
Our production is certified by the Russian Maritime Register of Shipping (RMRS) and the Russian River Register (RRR).
We specialize in manufacturing:
ship Searchlights;
rescue equipment;
signaling equipment;
Complects Code Flag and Flags of the USSR Naval Code of Signals
Over 10,000 items in stock
A wide range of specialized equipment for the prompt implementation of projects of any complexity. Complex ship supply in any volume and by the required time.
Delivery throughout Russia
We provide services for the timely delivery of equipment with all the necessary documentation throughout the Russian Federation, in cooperation with reliable logistics companies.
We manufacture and sell all types of products required for the complete equipment of ships
All our products have certificates and licenses
You can see the documents in the "certificates" section
view certificates
Our address
Address: 195797, Russian Federation, St. Petersburg, Polyustrovsky pr., 28L
go to contacts